Coming from a homegrown shop where we kept all of our work "in house", I had mixed feelings about managed service providers, also called MSP.   Initially, when we decided to leverage Red Hat's OpenShift Container Platform, or OCP, pairing that technology with a managed service provider was not a consideration.  My team and I prided ourselves in being able to handle all of our in house applications, platforms, and environments. However, eventually the amount of "work" grew around OpenShift, but the staff didn't.  We decided to give managed services a shot and the result was game changing. The goal of this short blog is to share with you some of the pain points we encountered and how using managed services for our OpenShift Container Platform saved our business.
RESPONSE TIME
 While OCP is very stable, outages and impacts do happen.   One of the challenges of being on a team that supports a production OpenShift cluster is the juggling of the on-call schedule.  Always having to balance team members time off with the on-call schedule rotation and ensuring the team member that is the most knowledgeable of OCP available for engagement.  Hoping that nothing breaks when it's your turn and you want to plan a night out or the fear of waking up one morning to see that your phone didn't wake you up during an outage the previous night.  We all know the struggle of being on-call, but it doesn't have to be a struggle when it comes to OpenShift response. Leveraging a well trained Managed Service Provider can alleviate that pain.   While having a managed service provider may not completely remove the need for having an on-call, a good managed service provider can not only respond to break-fix incidents, but in a lot of cases drastically reduce the amount of incidents by being a proactive resource in the setup and configuration of the OpenShift environment.  In the event of an issue that needs monitoring, the managed service provider can also be the eyes-on-glass, so not only relieving you and your team of on-call duty, but provide the constant monitoring that is sometimes needed to troubleshoot an issue.
SPECIALIZED SUPPORT
Another constant battle that I have seen is having a team that is a "Jack of all trades, Master of none", which is not always a bad thing, especially when your team is responsible for so much.  However, having a specialist for your OpenShift Cluster can actually help strengthen your current team, by allowing them to focus more on other core business functions instead of having all of the responsibility.  In today's culture when more and more responsibility is being given to a single team, instead of having the different silos for development, platform, cloud, and security, it's good to have a managed service provider in your corner that provides specialized support and management of OpenShift.  It is actually the perfect candidate to hand over to a managed service provider, because it is segmented in a way that allows delegation of duties easily. So instead of having resources from the network, security, unix, storage and developer teams all take away from their business as usual, in order, to play their respective roles in configuring, managing, and monitoring your OpenShift Container Platform, trust in a managed service provider to champion it.
TIME SAVINGS
In my case, what finally "sold" me on investing in a managed services program is the amount of time and budget saved.  I've already touched on a couple ways a managed service provider can save your team some time by responding to incidents related to the OpenShift Container Platform they manage, being the eyes-on-glass, and providing specialized support for your organization's most critical pieces. These are all ways that a managed service provider can help your team focus more on core business needs. Prior to going with a managed service provider, my team once found itself losing a lot of time when our business wanted to migrate a very important legacy database and application to OpenShift, a cutting edge technology that was new to us.  Initially we looked to hire a new team member that had experience in this area, but we found ourselves in a cycle interviewing multiple people and this took away from our daily responsibilities. We were also spending more time than ever working with the different vendors in an effort to get the new environment setup to keep up with the business needs. Eventually, like I had mentioned in the beginning, the work hours were greater than our man hours and we did go with a managed service provider based on a recommendation.  They were able to remediate the need for hiring a new team member, as well as the training it would require, and took on the responsibility and ownership of our OpenShift Clusters. 
In the end, taking advantage of a managed service provider didn't just "take over" an important part of our job, the managed service provider  became an important part of our team.  Without them we were a team that felt like we were always playing catch up, responding to issues, needing more time, more training, and striving to be experts in every field.  With them we are more productive, proactive with monitoring, have a much better work-life balance, and experts in the fields we are responsible for.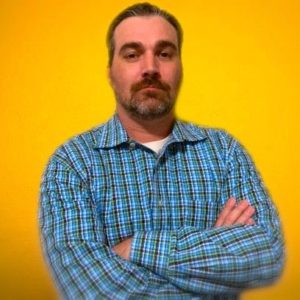 Brady Thompson, 
Crossvale Senior Red Hat Consultant