Unparalled customer experiences from Crossvale & Red Hat
CROSSVALE AND RED HAT PROVIDE A MODULAR, FLEXIBLE CUSTOMER ENGAGEMENT SOLUTION THAT EVOLVES AS FAST AS YOUR BUSINESS
CUSTOMER EXPERIENCE VISION
Engage the right customers via their preferred
channels with relevant content and offers
Here at Crossvale we think "Modernization" better fits the bill to describe the effort to bring technologies, processes, frameworks and even culture together in new ways, all with a shared purpose. For some that purpose may be to:

Open source innovation helps modernize customer engagement.
Features and benefits of Red Hat's customer engagement hub (CEH) solutions:
Revenue growth
Increased customer loyalty
More insightful customer engagements
SOME more great CONTENT on the importance of delighting customers
Create new customer experiences today -
Contact Crossvale, a Red Hat Premier Partner
CUSTOMER EXPERIENCE INSIGHT
Event + Customer Context =
Next Best Action
Many businesses have customer engagement strategies
but most are siloed within organizations or by channels.

do not have access to all pertinent data
- and do not incorporate real-time data streams or AI models for
hyper-personalized engagement
Crossvale with Red Hat offers the ability to leverage open source innovation to build the next generation platform that is open and scalable and can:
Evolve as fast as your business.
CUSTOMER ENGAGEMENT HUB

INSIGHT
BUILD YOUR CUSTOMER ENGAGEMENTHUB FOR YOUR BUSINESS NOT AROUND AN OUT-OF-THE-BOX, PROPRIETARY SOLUTION
Red Hat with the software, deployed with Crossvale's knowledge, offers the ability to leverage open source innovation to build the next generation platform that is open and scalable and can evolve as fast as your business.
Easily integrates multi-vendor AI with decisioning logic for greater personalization, stakeholder control and transparency.

Optimized to react to real-time events with relevant offers at point of need.

Scalable hybrid cloud deployment for a consistent and contextual customer experience.

Built for continuous innovation using open source technologies.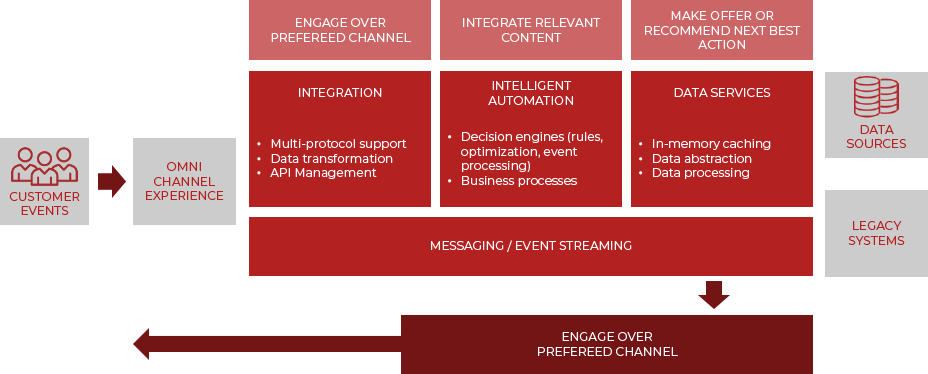 Learn more about Crossvale's Modernization Frameworks
CUSTOMER EXPERIENCE SOLUTION
Integrated architecture, methodology, and practices to create intelligent, targeted, real time responses for customers,
vendors or partners.
COVID-19 has brought new priorities to the C-Suite.
An IDC survey* shows that the priority ranking of Customer Experience programs has rocketed up the list of important Enterprise Agenda items from 8 of 9 to number 2.
And a Gartner** survey has shown that the "new normal" is focusing budget increase on efficiencies, Customer Experiences and Risk Reduction.
WHAT IS NEXT FOR YOUR CUSTOMERS?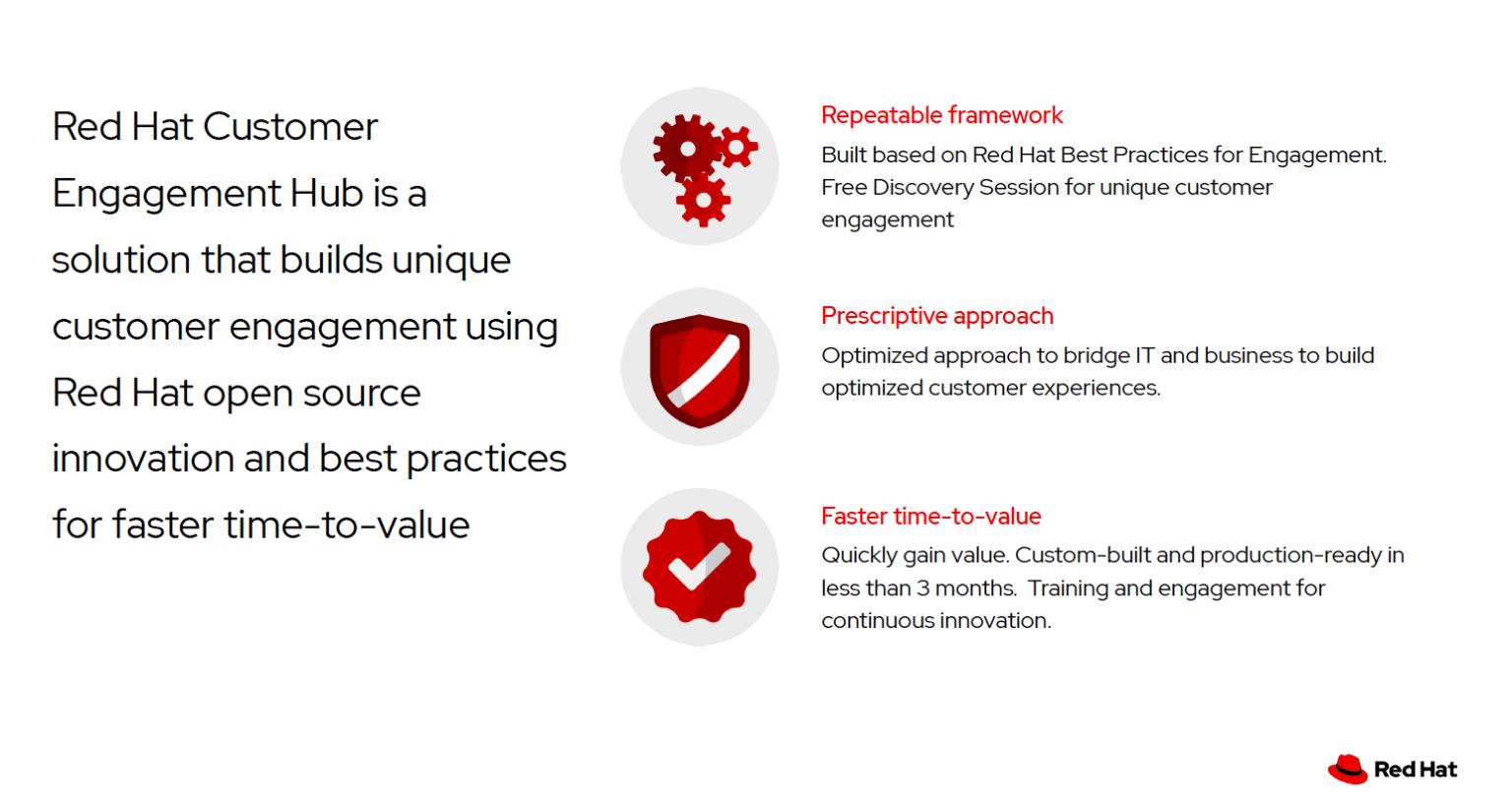 * IDC COVID-19 Impact on spending survey May 2020 **Gartner Rise and Importance of business domain-led D&A survey 2020
Customer Experience Success Stories with Red Hat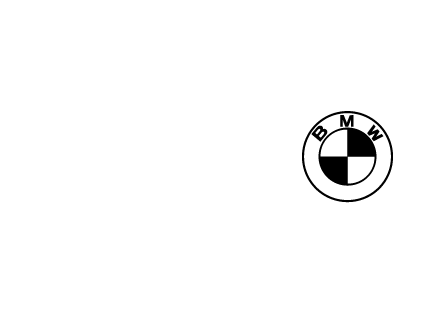 Deploy systems to deal with 1 billion ConnectedDrive requests per week and offer services in new markets
BMW Group used the public cloud to gather data to create new, tailored customer experiences.

Improved time to market by accelerating development time
Hilton Hotels has used the OpenShift multicloud model to ensure customers have the best application experience regardless of where they are worldwide. Increased application development throughput from 20 to 200 changes a day
Cathay Pacific created a more efficient and scalable platform for developing and delivering new services, enabling the company to ultimately create a better overall experience for their customers.
Are you Ready to Rethink Modernization Frameworks?