Join Red Hat and Crossvale for an exclusive by-invite-only
St. Patricks Virtual Mixology event
Simplifying App Modernization on enterprise/grid Kubernetes
Our popular mixology virtual event is back, this time to teach you how to make cocktails suitable for your inner Irish.
Get in the spirit of St. Patrick's Day this year with our St. Paddy's Day  virtual mixology experience. Enjoy &  learn how to make fun  cocktails from a New age Irish coffee to a Sour Leprechaun.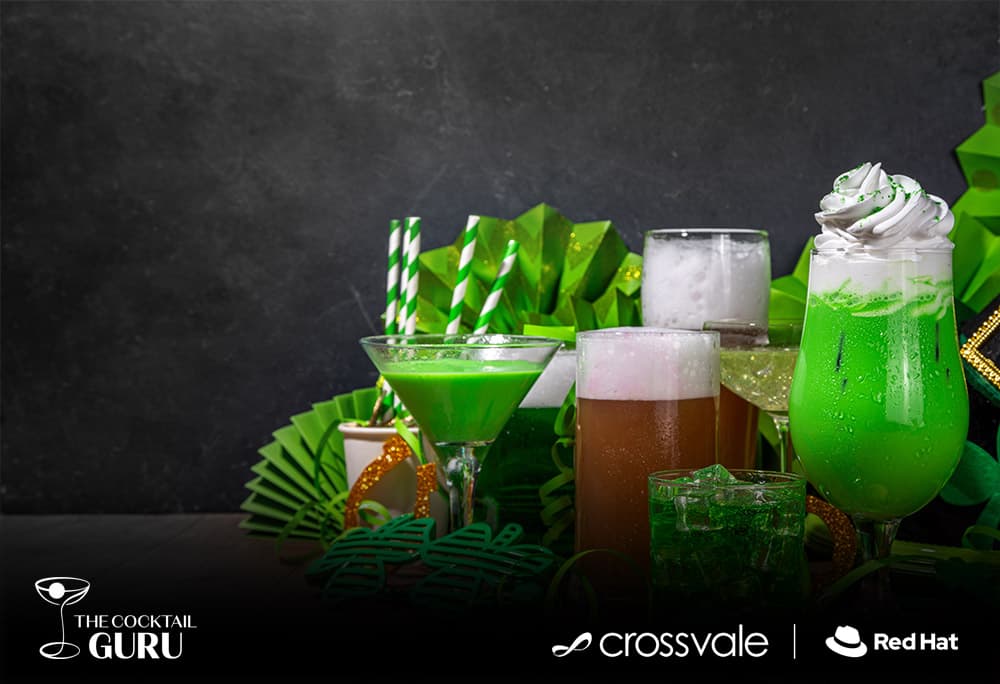 Ansible Automation Platform
Application modernization is a process that improves software delivery performance for a business by updating—rather than replacing—older legacy software systems.
For many organizations, this involves replatforming existing legacy workloads onto a modern cloud platform based on Kubernetes, and breaking monolithic applications into smaller pieces like microservices.
It's also common to adopt new ways of working, like DevOps, site reliability engineering (SRE) and CI/CD, as part of application modernization.
Learn how organizations can work smarter by automating IT actions with Event-Driven Ansible. Uncover answers to the following: 
Why modernize legacy applications?
What are the key technologies for application modernization?  
What is Red Hat's approach to application modernization?
What is your challenge?

Java application modernization
.NET application modernization
Virtualization
Ongoing App dev and maintenance
Simplifying App Modernization
Work Smarter by Automating IT Actions
CONTINUE THE CONVERSATION
CROSSVALE ON SOCIAL MEDIA