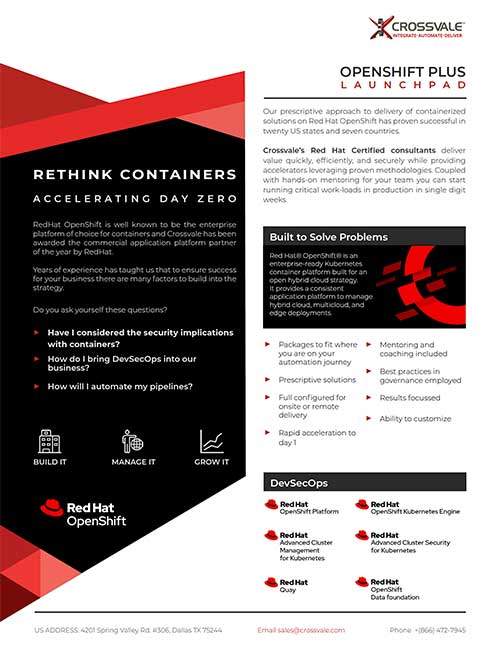 Crossvale's Red Hat Certified consultants deliver value quickly, efficiently, and securely while providing accelerators leveraging proven methodologies. Coupled with hands-on mentoring for your team you can start running critical work-loads in production in single digit weeks.
Smart Management

LAUNCHPAD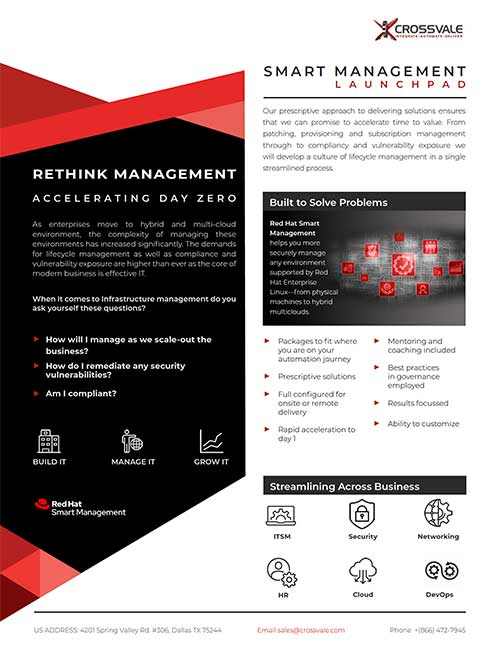 Our strategy to delivering solutions ensures that we can promise to accelerate time to value. From patching, provisioning and subscription management through to compliancy and vulnerability exposure we will develop a culture of lifecycle management in a single streamlined process.
Understand the challenges delivering DEVSECOPS and how RedHat together with Crossvale can help you deliver security across your containers?​.