Modernize Customer Experience with Open Source
MODERNIZE CUSTOMER EXPERIENCE WITH OPEN SOURCE

Engaging customers easily and delivering an optimal customer experience is paramount to every company across all industries. Red Hat® open source software solutions are integral to building and managing effective customer engagement systems.
Join us for an exclusive "Customer Engagement Hub" virtual seminar and roundtable discussion and learn how you can improve the customer experience using modern open source technology. We will share real-world case studies and demonstrations on how companies can provide exceptional customer experiences and deliver an outstanding return on investment.
Learn how to leverage event-driven architectures, Artificial Intelligence and machine learning (AI/ML), rules-based decision management, and cloud-native application architecture to deliver the most relevant information and offers to your customers in real-time. The results will dramatically improve their experience with your business, impacting market share gains and associated revenue growth.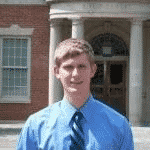 Ron Murhammer - Application Development SA Manager
Ron has been with Red Hat for over 10 years and has a proven track record in managing and delivering enterprise level solutions through leading teams of solution architects and consultants, to helping customers solve vital technology and business challenges. He excels at working with various stakeholder groups to set and prioritize goals in an effort to meet strategic objectives through resource planning, technical architecture, agile delivery and risk management. He is passionate about Open Source, Expert Systems and Customer Experience to drive digital transformation.

Rob Scott Business Development Manager, Red Hat
Throughout his career in IT sales, Rob has successfully led multiple teams, driving business outcome-oriented engagements across software, services and infrastructure. Rob joined Red Hat in 2020 and is responsible for the strategy and enablement of Red Hat's customer experience solutions in North America. Rob is highly skilled at building C-level relationships and implementing technology solutions aligned to his client's strategic business objectives.
Explore what's next in open technology | We're sponsoring Red Hat Summit 2023! May 23-25, 2023 | Boston, Massachusetts Register
LEARN MORE / REGISTER HERE
Join Red Hat and Crossvale experts to answer….. Event Date: May 16th, 2023 12pm (Central Time) Register here Event Information
LEARN MORE / REGISTER HERE
Continue the conversation